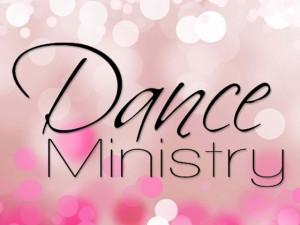 Vision
The vision of the Greater Pentecostal Temple Dance Ministry is to encourage the church and
win souls for Jesus Christ.

Mission
The mission of the Greater Pentecostal Temple Dance Ministry is to usher in the Holy Spirit
through dance.

Goals
function as mentors

participate in local community outreach

encourage spiritual growth and personal development
History in the making
GPT dance ministry has evolved since 1996. At the request and vision of Bishop Donaldson,
Yolanda Newman (Inaambura Imani Newman) was tasked to present a dance for Watch Night
Service. Three ladies presented the piece and God's Glory dance ministry was birthed. Those
three ladies were Imani Newman, Jeainnie Johnson, and Venita Lee. Since the initial
presentation, the dance ministry has grown to include Perfect Praise, Praise in Motion (which
later dissolved), God's Grace, Men of Worship, and Praise & Worship. In addition, the Youth
Church started a dance team. These ministries continue to thrive today.
GPT dance ministry is very involved in community outreach. This outreach includes ministering
at area Nursing Homes, Children's Mercy Hospital, Topeka Correctional Facility, and the US
Penitentiary in Leavenworth, KS. The dance ministry was recognized by Friends of Yates for
supporting their efforts to reduce domestic violence. Additionally, GPT dance ministry served
as a longstanding presenter at the annual KCK Martin Luther King Holiday Celebration. On a
national scale, GPT dance ministry is featured in a clip at the National Museum of African
American History and Culture in Washington DC. What an honor to represent our church and
community in this fashion.
Strategy
The ministry combines the passion of the heart, the intimacy of the Spirit, and the physical being of the body into one amazing and joyful dance before God. We are excited to start this ministry and hope that it blesses both the Lord and His people.
---
Get Involved
Be a part of the Greater Pentecostal Temple Servant Leaders.
Contact Us
---
Program Facilitator